ONLINE REGISTRATION
During the 2023-2024 school year, registration for all students will be online. The online process can be completed from any location with an internet connection. Please check with the school if you have not received verification of your registration being completed after three days. Support to help complete the online registration process will be offered at all school locations.
In order to access online registration please click one of the four links below:
Veterans Day program
Holly Springs Primary School presented its Veterans Day program Friday, Nov. 10, 2023, under the direction of music teacher Deandra Jones. Students performed a variety of patriotic songs in honor of those who have served in the U.S. Armed Forces.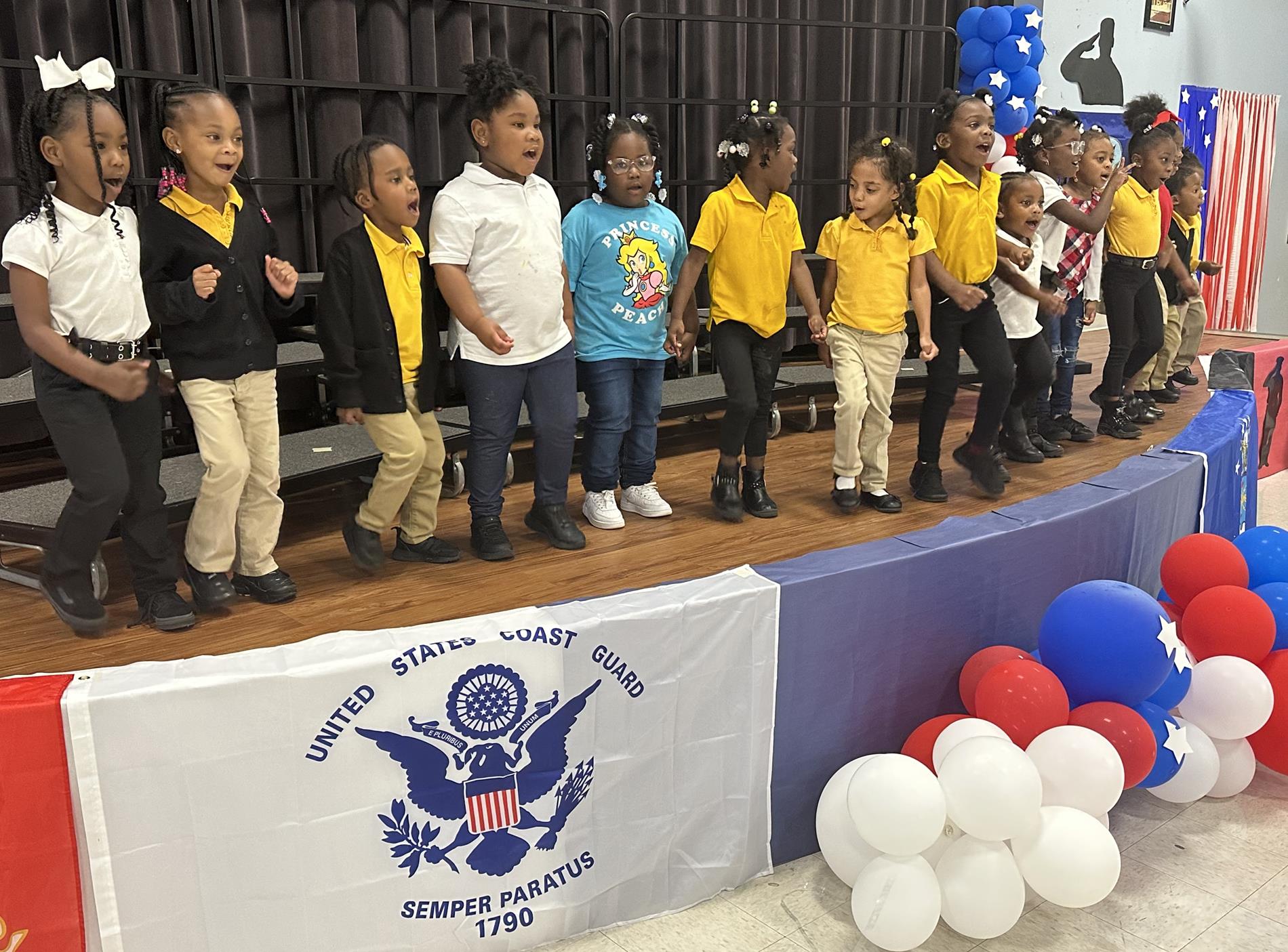 High-Performing School
Holly Springs Primary School celebrates its "B" accountability rating from the Mississippi Department of Education for the 2022-2023 school year.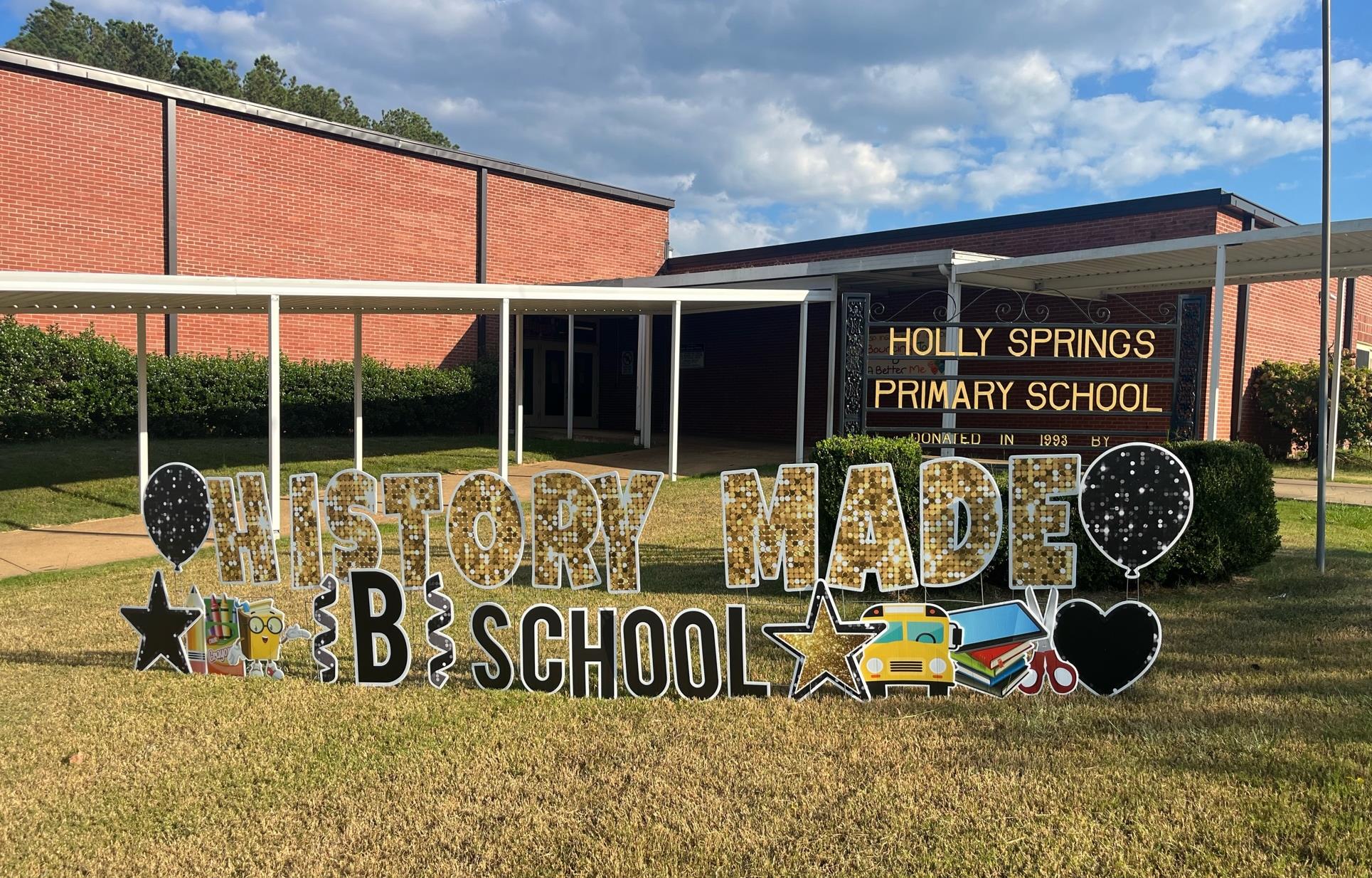 "Mr. Magic" delivers entertainment, inspirational words
Buffy "Mr. Magic" Coleman, who entertains with his basketball skills and also provides an inspirational message for students, visited Holly Springs Primary School November 2. He urged students to be kind and respectful to each other and to make the right choices.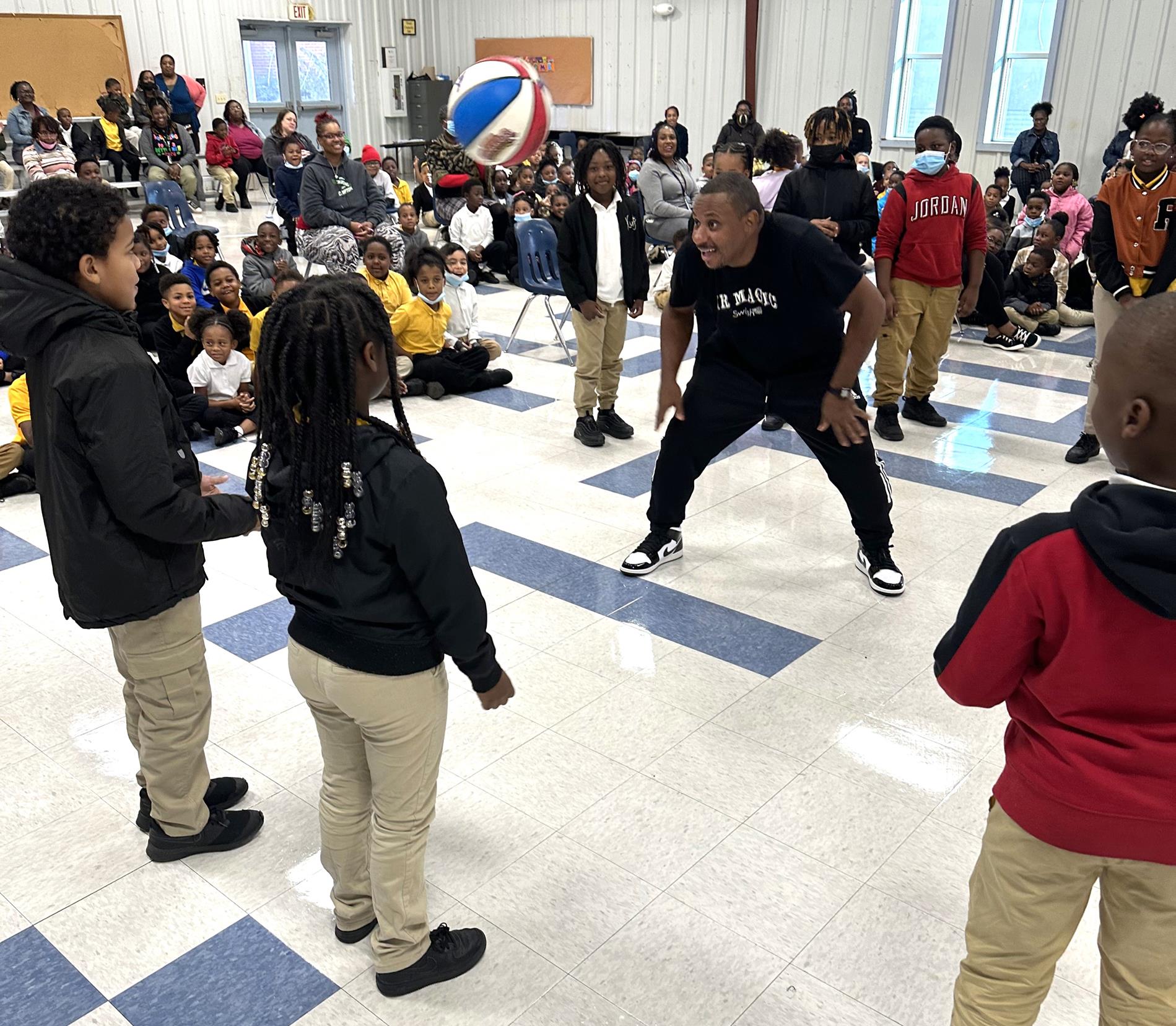 Parent of the Year
LaKesha Mason, a teacher at Holly Springs Primary School, was recently recognized as Parent of the Year 2022-2023 for Holly Springs Intermediate School and the Holly Springs School District as a whole. From left are school board members Dr. Gemma Beckley, Kim Mayfield and Charisse Harris, honoree LaKesha Mason, superintendent of education Dr. Irene Turnage, assistant superintendent Eileen Dowsing and school board member Lemon Phelps. Not pictured is school board member Ejeera Dukes.

"A Good teacher can inspire hope, ignite the imagination, and instill a love of learning"- Brad Henry Love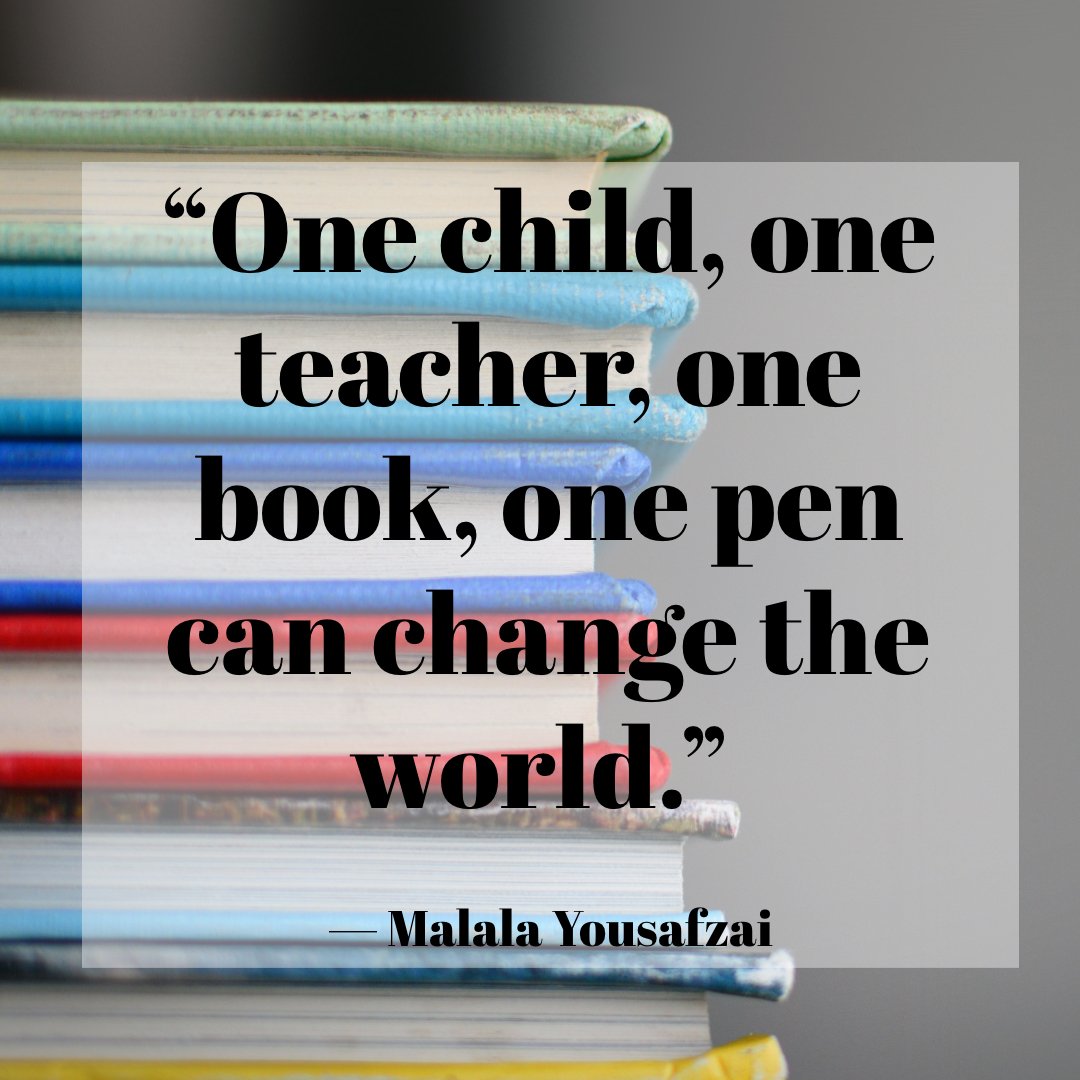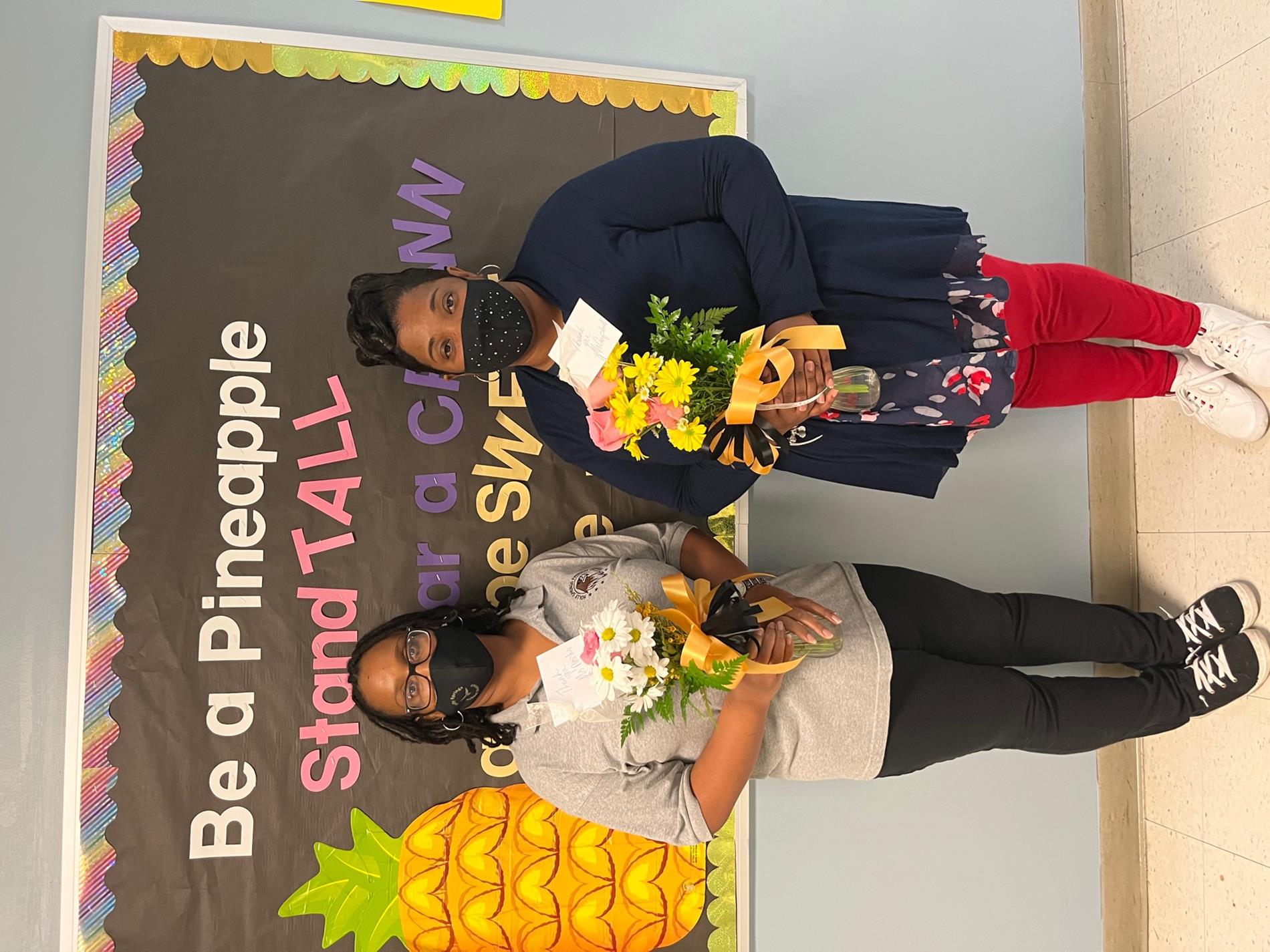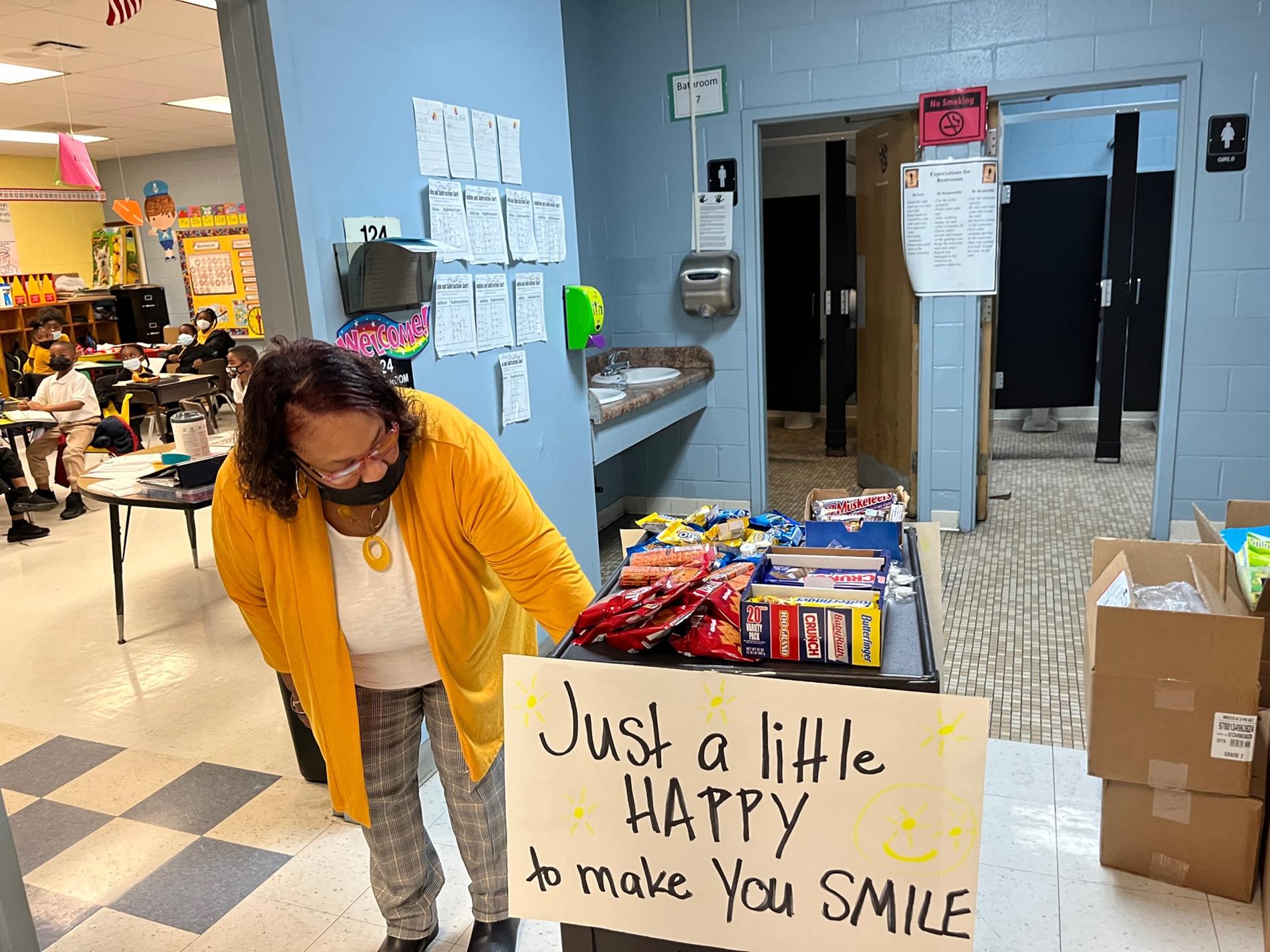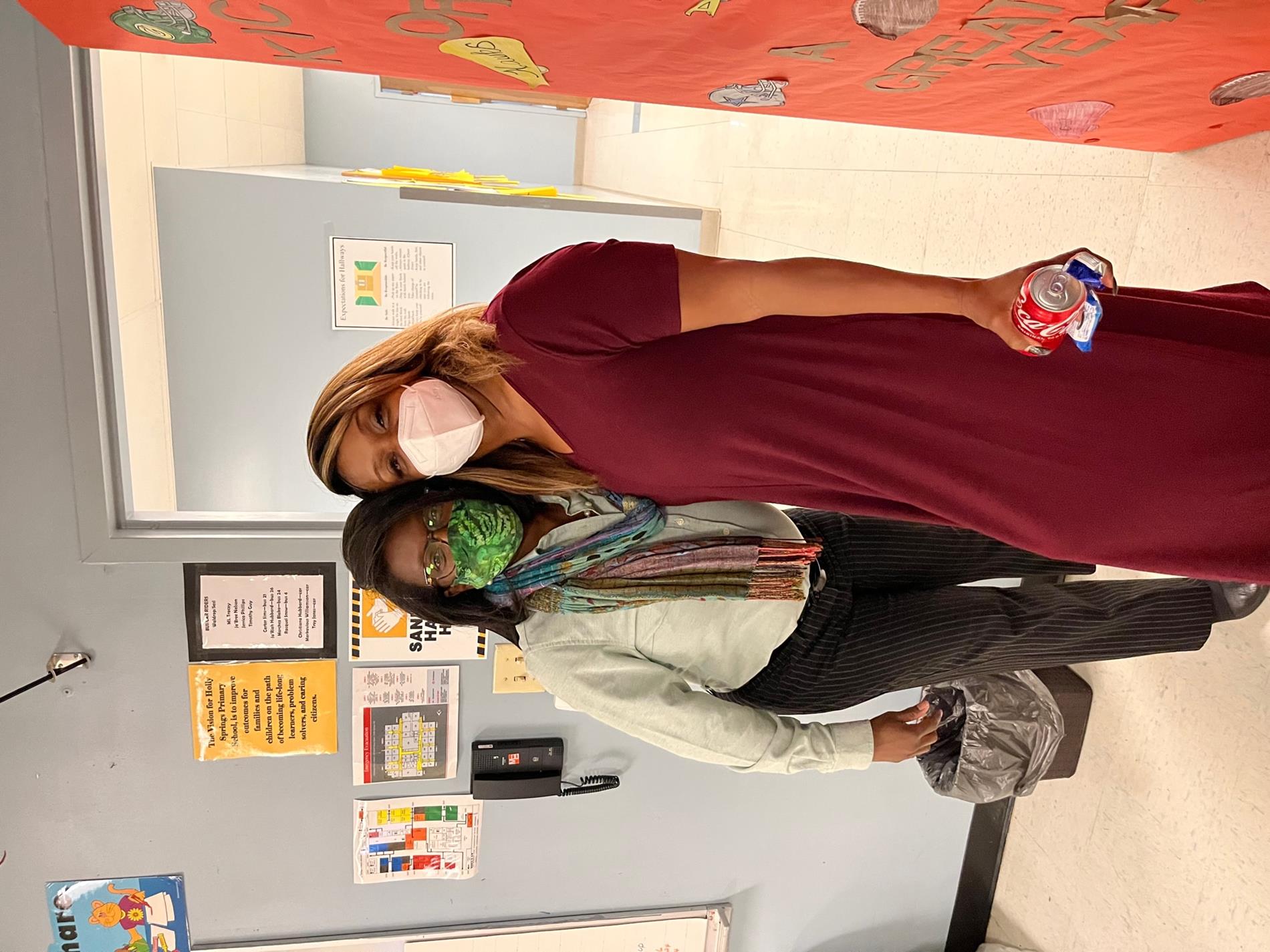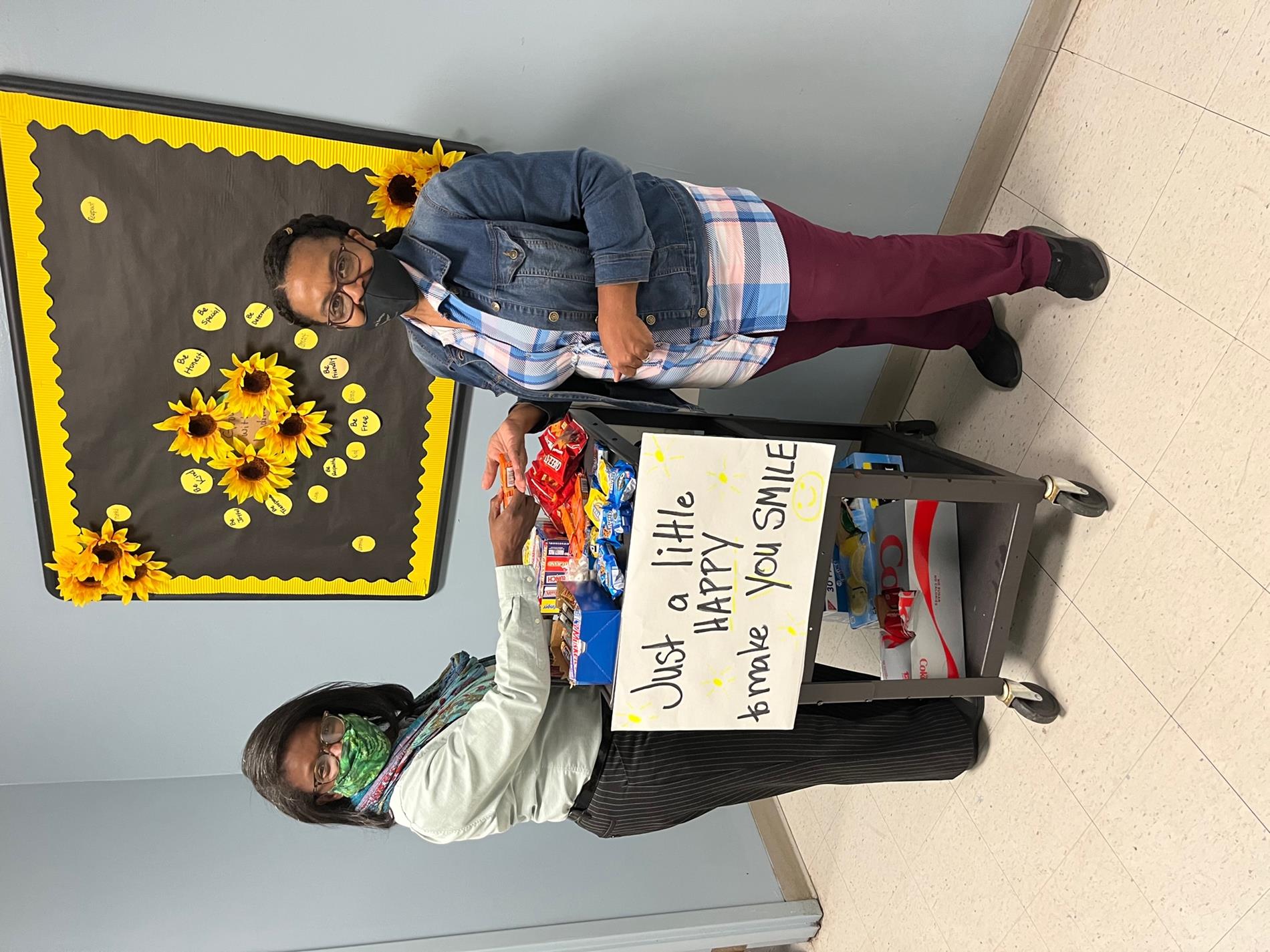 Big Thank you To our teachers and faculty! We appreciate all that you do!
December 17-January 4th CHRISTMAS BREAK
January 5th - Students Return

January 17th- Dr. Martin Luther King Day. NO SCHOOL.
1. To sign into the Chromebook:
Login -Your child's first name initial, last name initial, lunch number (ex. js123456)

Password -The date your child was born (not the month and year)+ lunch number (ex. 05123456)
2. From the school website's home page (this is where you are right now), click the staff circle icon located below.

3. Locate your child's teacher's name and click the box with the arrow after the teacher's name. This will take you to the teacher's page.
4. Click the link that directs you to join the Google meeting (google meet link).
5. Click the microphone icon at the bottom to be placed on mute. All students should mute before joining class. Students may unmute to ask a question or type the question in the chat box.
Office Hours:

Monday- Friday
7:00 a.m.- 4:00 p.m.
Five (5) Helpful Hints for Parents
1. The hotspot from most phones can be used for internet access. Please check the impact it will have on your data package.
2. Parents should call the phone or internet carrier in their areas and see if carriers will give the temporary internet access or internet access at a lowered price to allow students to complete their work.
3 . Family Members may have internet packages that can be used with permission. Please check impact it will have on data package.
4. Parents and Students may use their personal laptops to access assigned school programs if the laptop has internet access.
5. Some community businesses may have free hotspots that allow the public to access their internet at no cost.